NO PARABENS
NO ARTIFICIAL FRAGRANCES
SUSTAINABLE PACKAGING
CRUELTY FREE
VEGAN
MONEY BACK GUARANTEE
Self Care Gift Sets
For One & All
Escape the holiday chaos and indulge in self care with thoughtfully curated sets wrapped in savings.
SHOP HOLIDAY GIFT SETS
OUR PRODUCTS
Designed to do & feel good.
Explore Our Best Sellers
New here? Shop our best selling products and start your journey to sustainable self care today.
SHOP BEST SELLERS
For they & them.
Him & her.
Us, you and the Earth.
Meet your new all-natural favorites. Designed to bring spa day and earth day to your everyday. For one & all.
SHOP DEODORANT
OUR PROMISE
Skin & body care with nothing to hide. Simple & Safe Ingredients
Each & Every ingredient is rated safe by the EWG. Cruelty Free & All Vegan
No animal-derived ingredients. Zero animal testing. Ethical Sourcing
Hand-selected farms & suppliers meet ingredient safety & sustainability standards.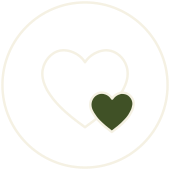 Reviews
6,500+ humans are here for it. And so is the press. Money Back Guarantee
We believe in our products & want to hear your voice.
Earn Rewards With Every Purchase
Become a member of our Conscious Club to earn points & exclusive rewards every time you shop.
LEARN MORE
THE REVIEWS
Hear it from real humans.
IT ACTUALLY WORKS
Dave
This stuff really works great, it's the only all natural deodorant I've tried that actually works. I also have sensitive skin and have had no issues, the scent is clean and not overpowering.
FINALLY FOUND THE ONE I WILL STAY WITH FOREVER!
Ros
This is absolutely the best deodorant I have ever used! It works wonderfully, with absolutely no irritation, does not stain or leave any residue, and is extremely pleasantly scented. I have tried so many deodorants in the past but have finally found the one I will stay with forever!
LOVE EACH & EVERY!
Elsie
I am a repeat customer and LOVE Each & Every deodorant! It controls moisture, isn't irritating and it smells great. It lasts all day! I have recommended it to everyone who wants to get away from all the chemicals and go natural. Also it doesn't stain clothes and no white marks.
See All Reviews